The toilet manufacturer reintroduces their old advert with their new toilet
For Kohler's 150th anniversary, the toilet manufacturer company is offering a toilet model that is not just for your needs, but a standalone piece of art.
The "Numi 2.0" toilet model, which costs approximately $10,000, is more like a Tesla than a regular porcelain throne. Its sleek, cubicle-style design and slightly mirrored back end replace the bulky tank that is typically present. Yet this new model offers more than simply aesthetic benefits. It features a built-in speaker, automated open and close functionality, and ambient colored lighting. The spaceship-shaped toilet in Allison Paladino's primary bathroom's otherwise calm Kips Bay Palm Beach showroom injected a touch of futuristic grandeur.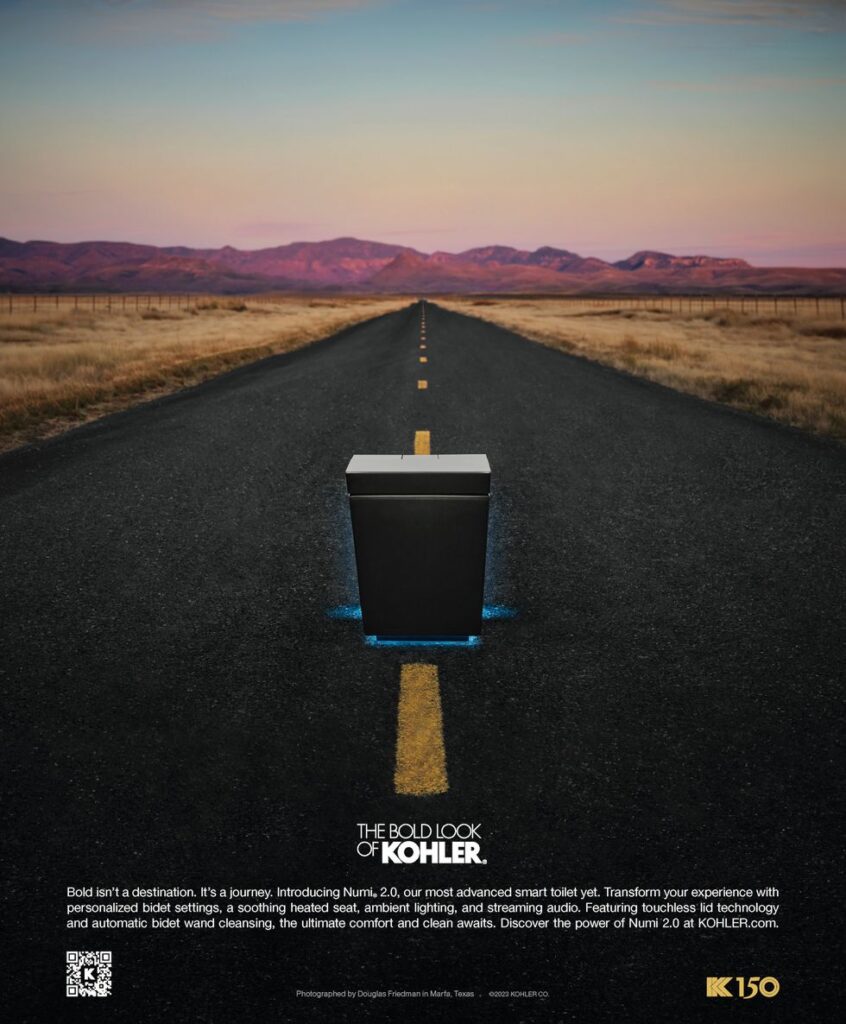 Nonetheless, this model continues Kohler's long tradition of transforming the toilet into what some people may consider a work of art. Similar to how they did for their "Toilet in the Road" advertising from 1981, Kohler, as explained here, hired photographer Douglas Friedman to capture the new toilet model for the launch.
"I was intrigued by how the Numi looks like an art object. It's unusual and striking and you don't know what it is initially. It's a beautiful thing. The way the light hits it, the texture of the form. It has movement and life", Friedman explained.
The red San Raphael model from Kohler can be seen in the previous advertising placed in the midst of a desolate road near Marfa, Texas. The advertising just shows a thin model wearing a reflective outfit, a long, twisting empty road, and picturesque scenery.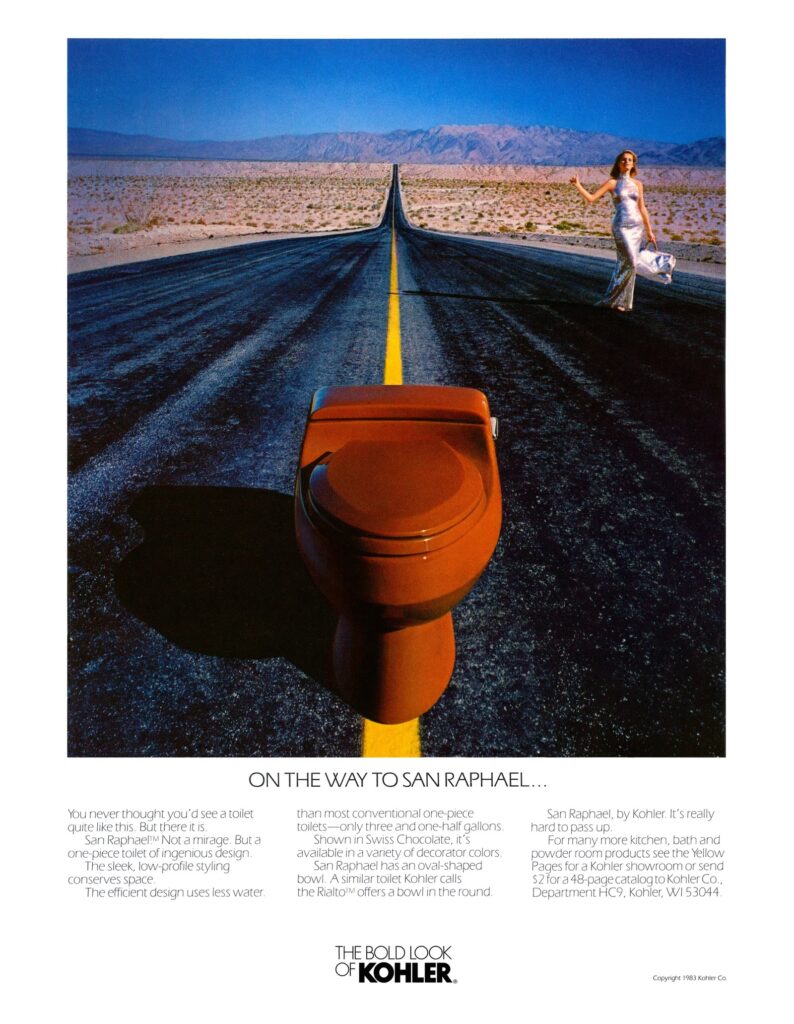 A little more than 40 years later, Friedman and Kohler visit Marfa, Texas, with the same goal in mind: to present the royal flush as art. Friedman places Numi 2.0 in the center of a street in the city, which is also known as the mecca for minimalism pioneered by artist Donald Judd, in a manner reminiscent of the 1981 advertising campaign. Yet, there are a few glaring distinctions. While Friedman's commercial was shot at dusk to better demonstrate Numi 2.0's ambient lighting function, the earlier advertisement was shot in broad daylight.
The original 1981 Kohler "Toilet in the Road" commercial, which portrayed a toilet as a work of art, helped the company reach new heights.
"The only place ever considered was Marfa, Texas. It's just so awkwardly beautiful", Friedman says. "We were all so energized by being there, it was so inspiring to bring the crew there, engage the local talent and harness the power of Marfa, the home of minimalist art".
The outcome is striking and ought to fascinate anybody who are interested in technology, interior design, or anything that would make someone stop and think. Some people would describe it as an unnecessary home version or a fancy trash can. Some people would refer to it as modern art.