Other examples of technology, design, and innovation from Japan
The Nippon Foundation launched The Tokyo Toilet project in 2020 to build public toilets for anyone through new concepts of design throughout 17 locations in Shibuya, Tokyo. Previously we showed the first 5 loos of the project, now it's time to check out 7 more toilets built more recently.
Hi Toilet by Kazoo Sato / Disruption Lab Team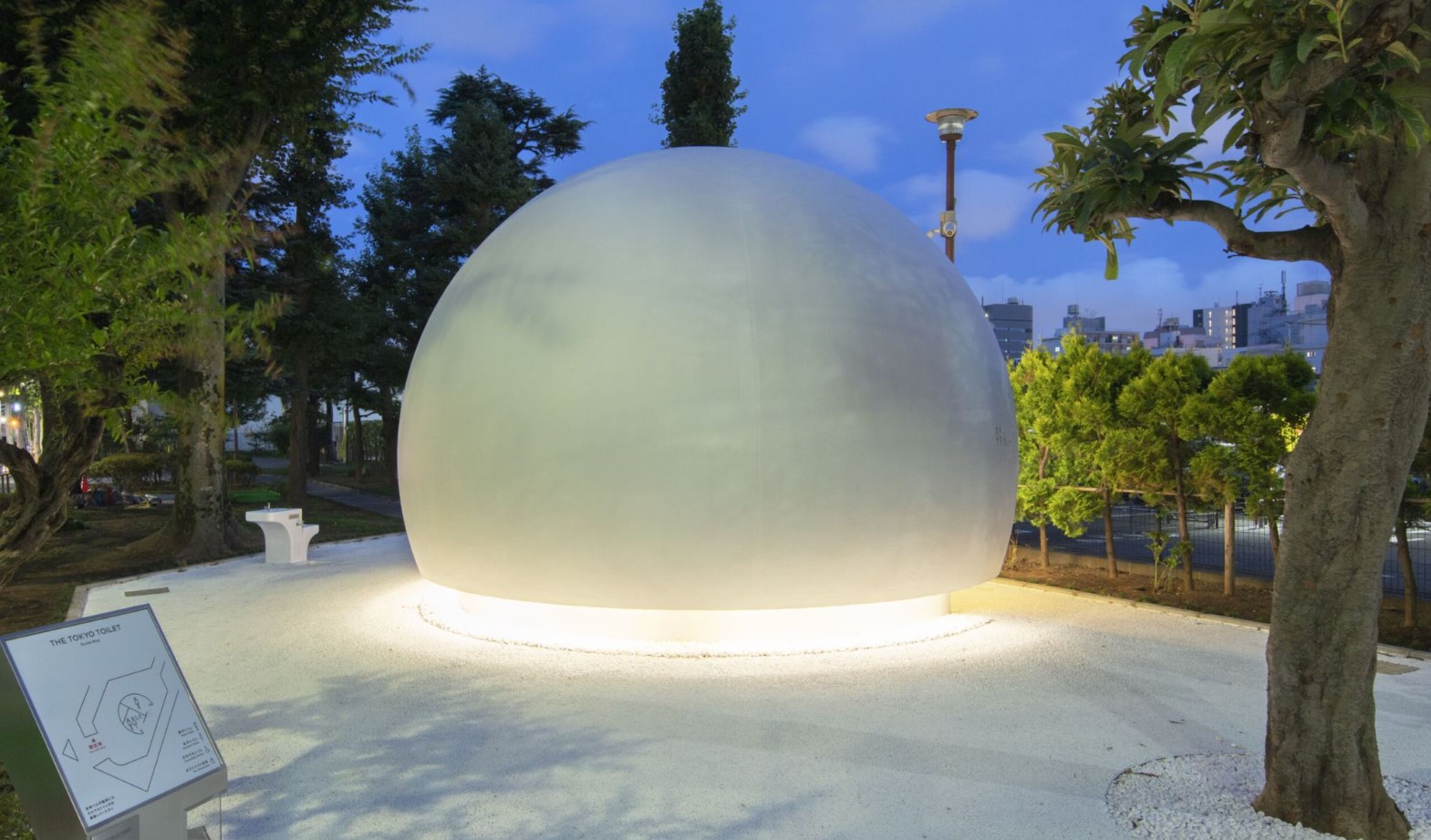 This is a fully voice-activated toilet that was developed after extensive research and reading about users' behaviors in public toilets across Europe and the United States to avoid contact with the surface: 60% step on the toilet levers to flush, 50% use the toilet paper to open the door, 40% use the hip to close the door, and 30% use the elbow to avoid hand contact as much as possible. Therefore, in this toilet, you can use your feet or your elbow to open doors, and you don't have to touch anything. And the spherical design also allows easy ventilation.
As a result of three years of research, planning, and design, this toilet now contains voice commands, so all orders can be activated by voice. You can open, flush, activate the sink, or turn on music with your voice. This concept has been in the works for a long time before COVID-19 arrived, but this has accelerated the acceptance of this unique user experience in terms of a "contactless toilet".
Three Mushrooms by Toyo Ito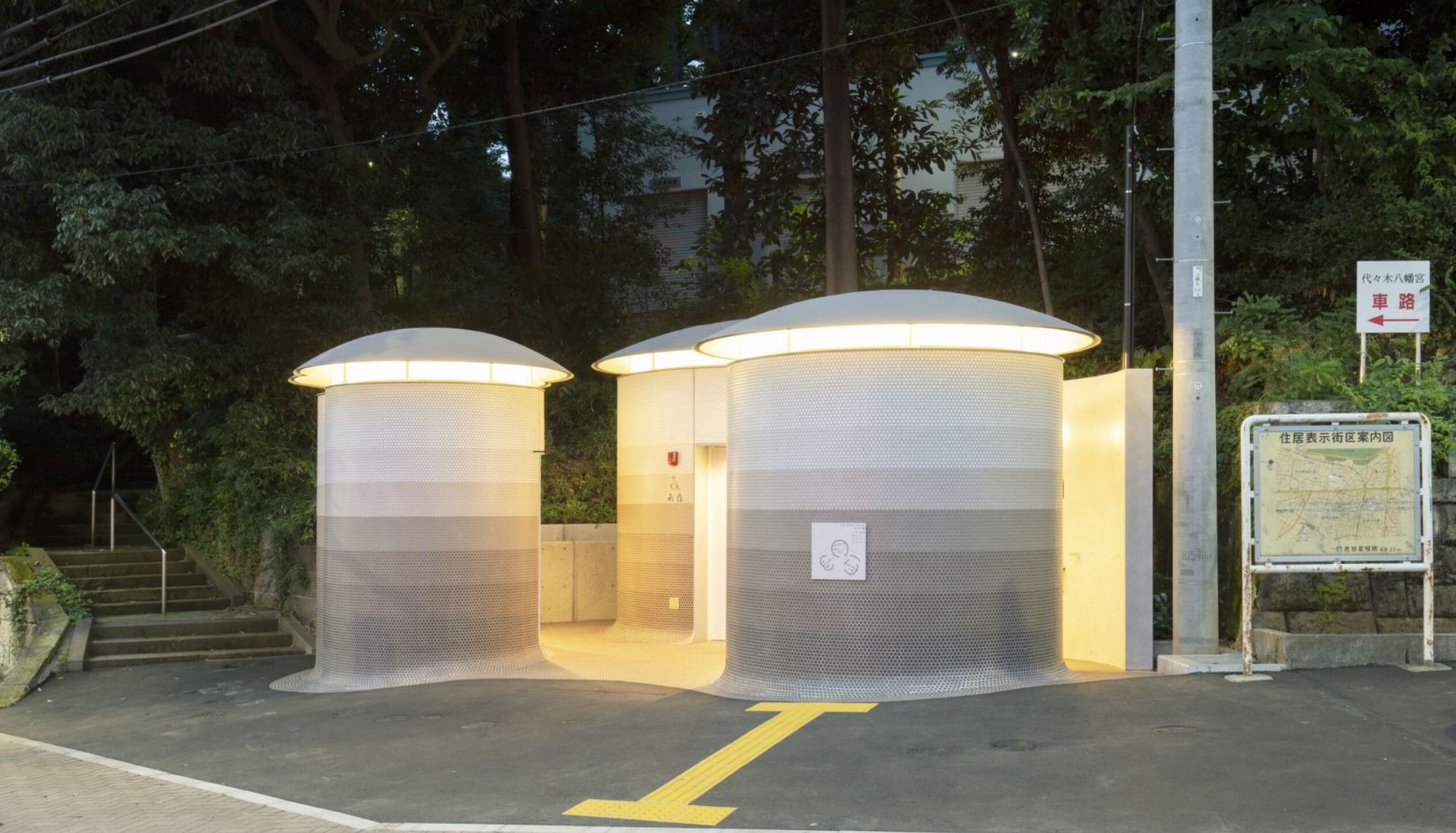 These toilets resemble three mushrooms that grew in the Yoyogi-Hachiman shrine's forest. They sit at the footsteps that go to the shrine, despite being built along Yamate-main Dori's highway. With the forest in the background, the impression of mushrooms produces a sense of harmony.
It's simple to move because there are three different toilets with a circulation room in between. Connecting paths with no dead ends also provide a good visual connection, which helps to create a safe atmosphere and less prone to crime.
The facility is really public and accessible to everyone by securing adequate space and equipping senior and parental functions that are often only available in accessible toilets into each toilet.
White by Kashiwa Sato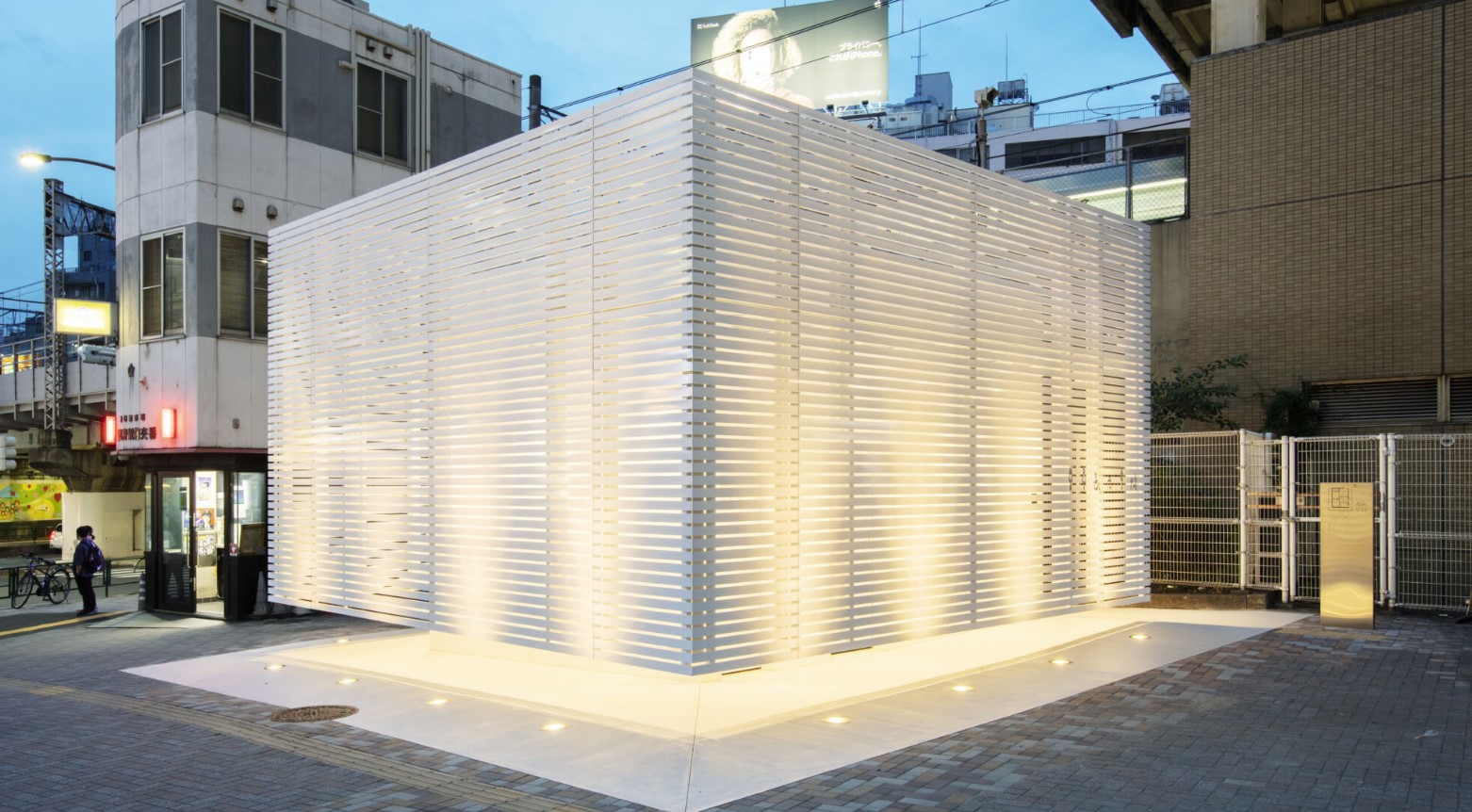 Because this toilet, which is next to the police box in front of Ebisu station, is a local symbol that people see every day, it shouldn't be too noticeable. The facility, on the other hand, is simple to access, and use with a clean appearance that makes passersby feel a little brighter and fresher. This beautiful white toilet was created by taking into account every detail that is generally overlooked in a restroom facility.
A walk in the woods by Kengo Kuma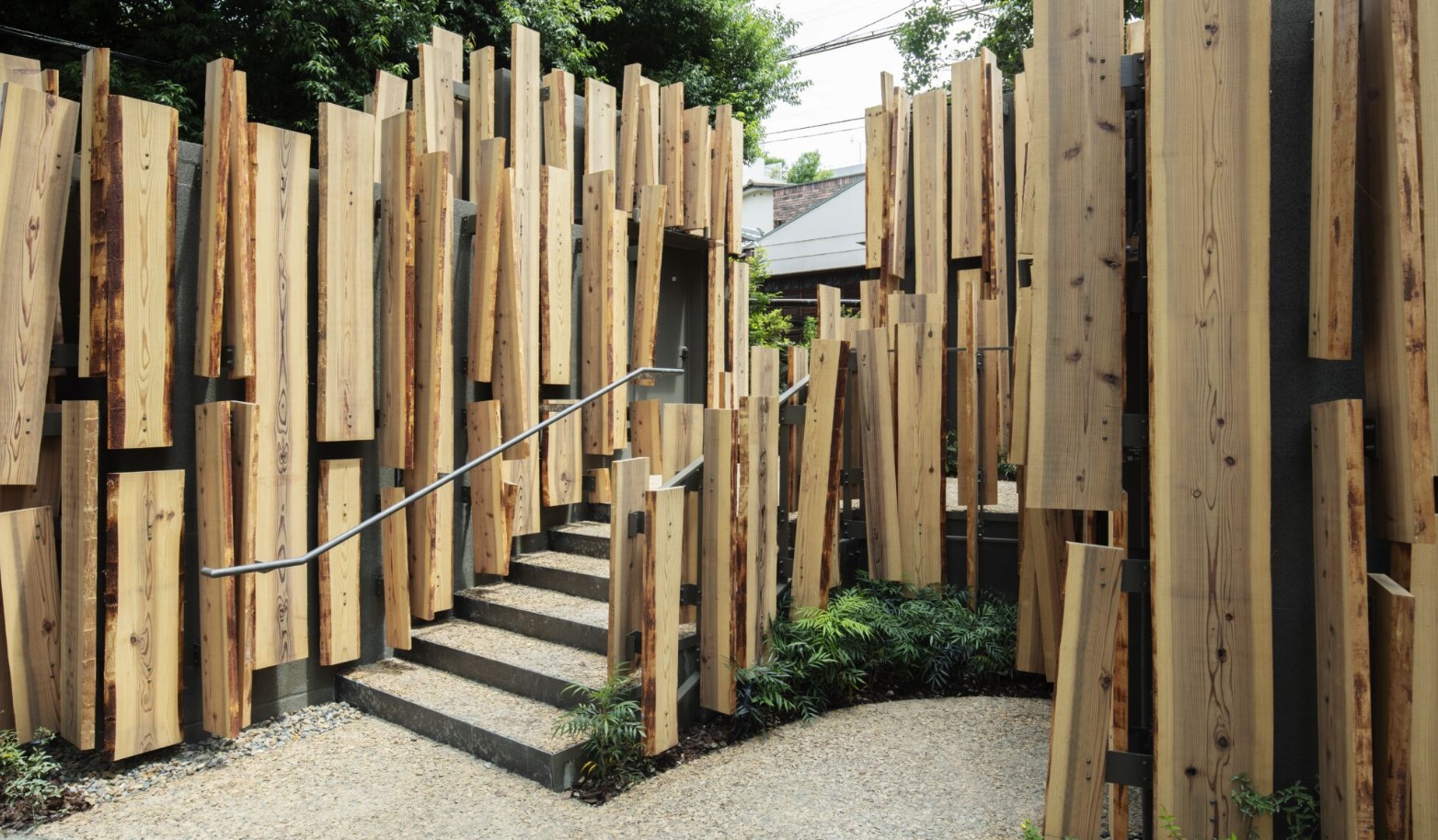 Shoto Park's beautiful vegetation was exploited to design this toilet. The five huts are joined by a walk through the woods that vanishes into the forest, each with eared cedar board louvers put at odd angles.
Each toilet has a unique layout, facility, and décor to serve a variety of needs (family, dressing and grooming, wheelchair, etc). So, they developed a "public toilet village" that is open, airy, and simple to pass through thanks to the partition of each area into independent structures.
The house by NIGO®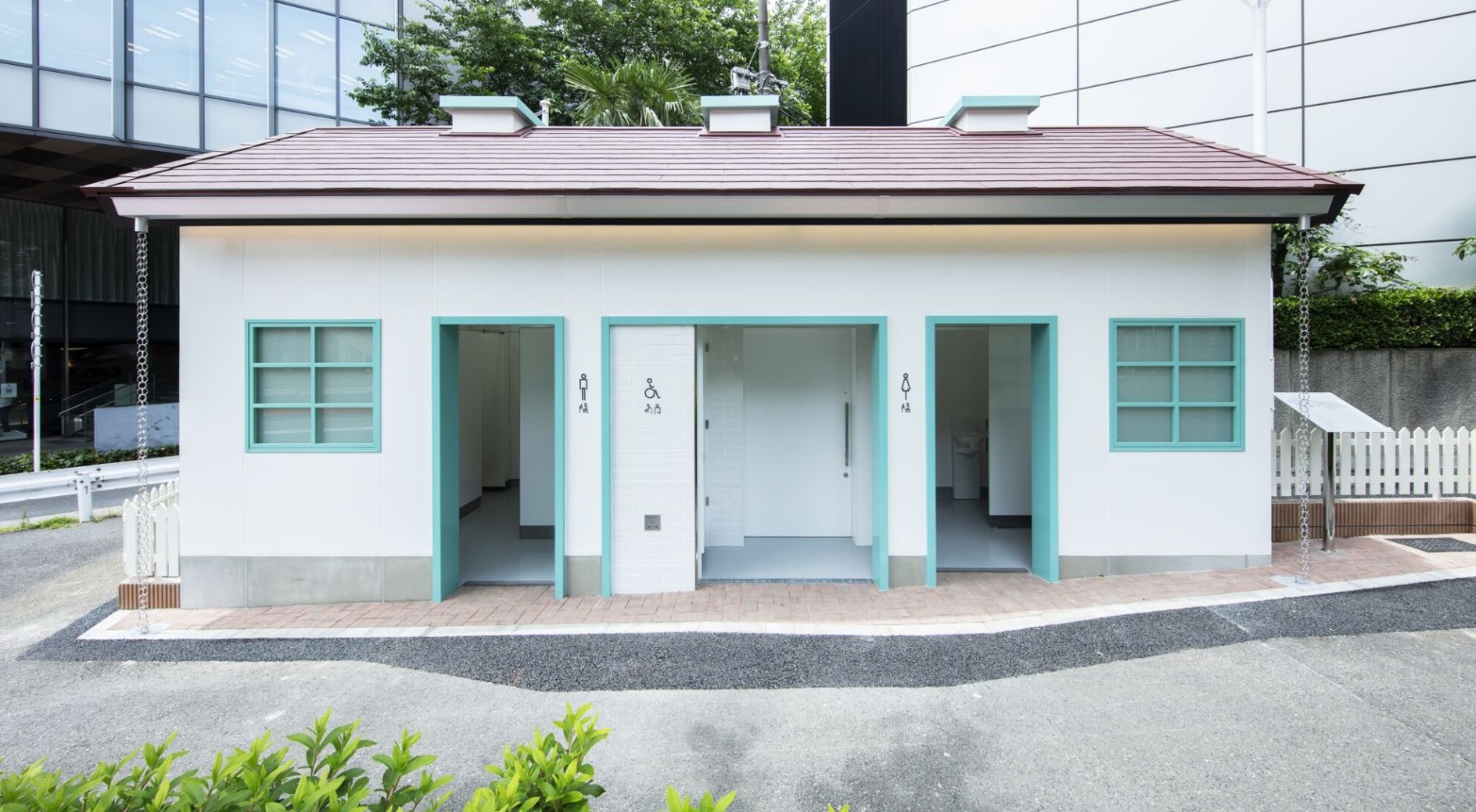 The idea behind this design is to learn from the past. First and foremost, there's the issue of accessibility and usability. In contrast to the fast-paced city of Tokyo with its sky-high buildings, this restroom feels like a cozy old house on a Harajuku corner. Depending on their age and generation, the toilet may feel nostalgic to some and modern to others.
Amayadori by Tadao Ando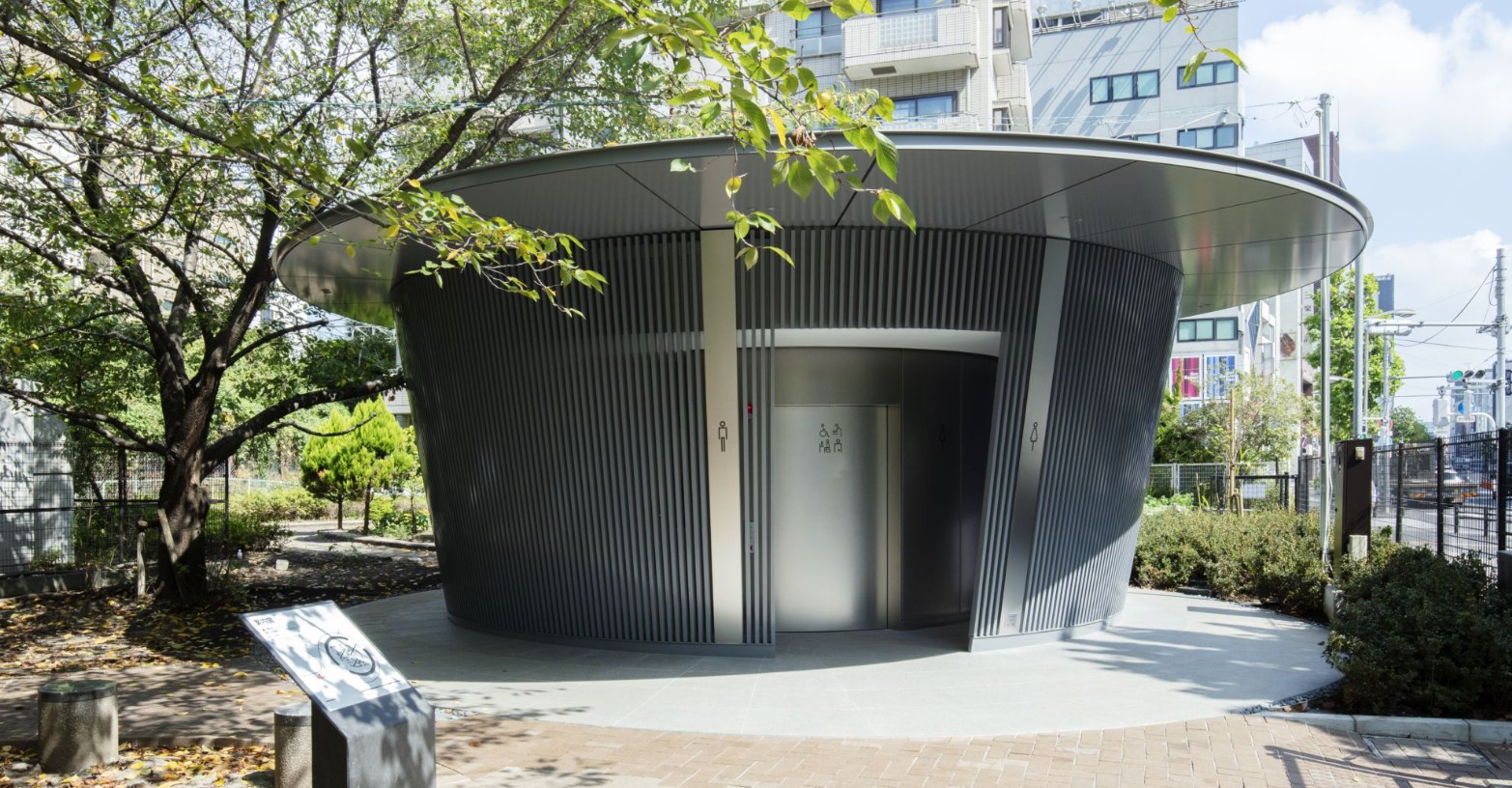 This modest structure goes beyond the boundaries of a public toilet to become a place in the urban landscape with a massive public utility. They employed a circle floorplan with a spanning roof and engawa to create a comfortable and safe area using this obvious and straightforward explanation for the design of this structure. Visitors can move inside a cylindrical wall of vertical louvers to feel the breeze and light from the outside world. The unrestricted and centripetal circulation that crosses through to the opposite side provides a sense of security. This toilet tucked away in Jingu-Dori Park's lush foliage, is known as "Amayadori".
Andon toilet by Takenosuke Sakakura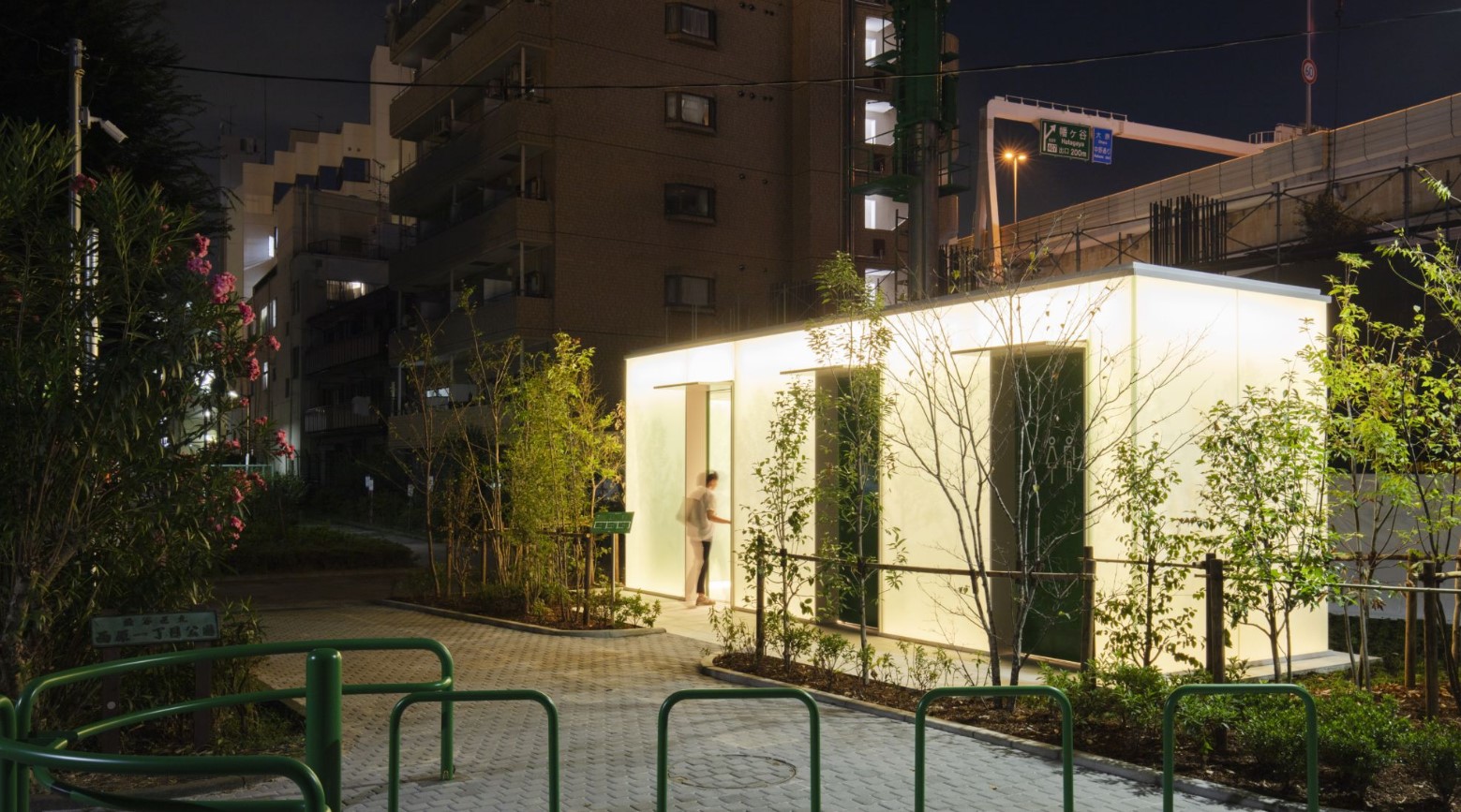 They designed a facility that not only meets the essential needs of a public restroom, such as having enough toilets to assure an acceptable wait time but also has a distinct appeal that attracts more people to use it.
The intent is to improve the image of not only the toilet but the entire park by building a facility that is bright and open in the restricted space available in the park.
The toilet will light up the park like andon, or lanterns, transforming it into a welcoming public space for tourists.
Source tokyotoilet.jp