A monument for celebrating Mozart's pee stop
Raschala is a typical Austrian village located in the Weinviertel, a wine-growing region that, as mostly the same as the other communities in the area, has wine taverns, wine barrels, and the Kellergasse, a street lined with wine cellars and presses. There's also a monument commemorating the place where Mozart, the famous composer, is claimed to have relieved his bladder. However, it seems that Mozart never visited this village.
Many visitors come to the Weinviertel to visit one of the charming tiny wine villages or to walk down a cellar lane. But they weren't headed to Raschala; they were going somewhere else in the region. So, Raschala residents tried to attract more visitors in 1975 but they had to have something to draw attention to.
Inspired by Erik Mörike's 1855 tale Mozart auf der Reise nach Prag (Mozart's Journey to Prague), they had an idea. The novella is a fictitious retelling of a day in Mozart's life in 1787 when the composer and his wife Konstanze traveled from Vienna to Prague to conduct the premiere of Mozart's opera Don Giovanni. Because Raschala was located on the route from Vienna to Prague, it appeared that the village may have served as a stop on this mythical journey.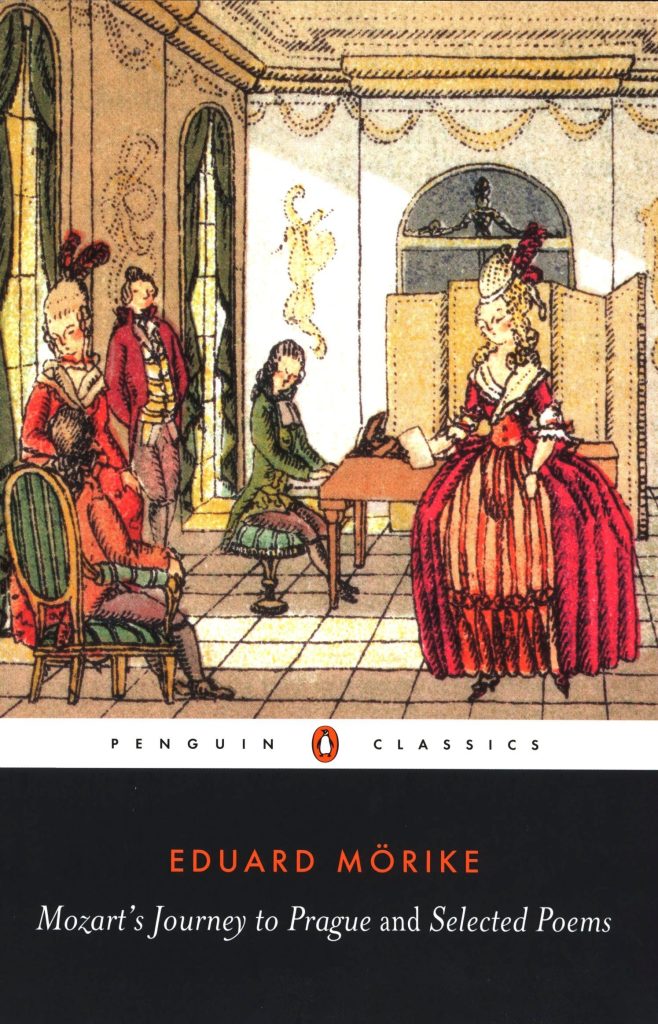 The concept was conceived and put into action right away. A lovely story was concocted, a granite block was procured, and a lovely tablet with an inscription was created. The memorial was presented in 1976 during Mardi Gras celebrations. The site of Raschala now stands there, telling of a very memorable occurrence during Mozart's imaginary trip to Prague.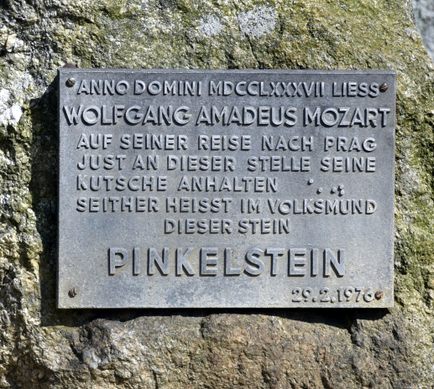 Mozart allegedly stopped at Raschala and visited one of the village's wine bars, according to locals. He drank a lot of wine since he enjoyed it so much that he had to pee a lot. So, as he was about to leave the area, he made his driver swiftly halt and leaped out of the carriage. Then, right where the stone is now, he peed a lot and for a long time.
On the Kellerplatz, Mozart's Pinkelstein is erected. The wine cellars and presses on Alte Poststrasse, as well as the Kellergasse, branching off at the church, are definitely worth seeing as well as the 1877 church.
However, the town has asked tourists not to pee on the monument.
Source atlasobscura.com