Toilets and poop are less taboo
We have seen by now many toys having to do with toilets and poop, they now also include Lego with its Train Station (60335) set for the Lego City line, which contains a toilet, or rather, a porta-potty with poop inside of it.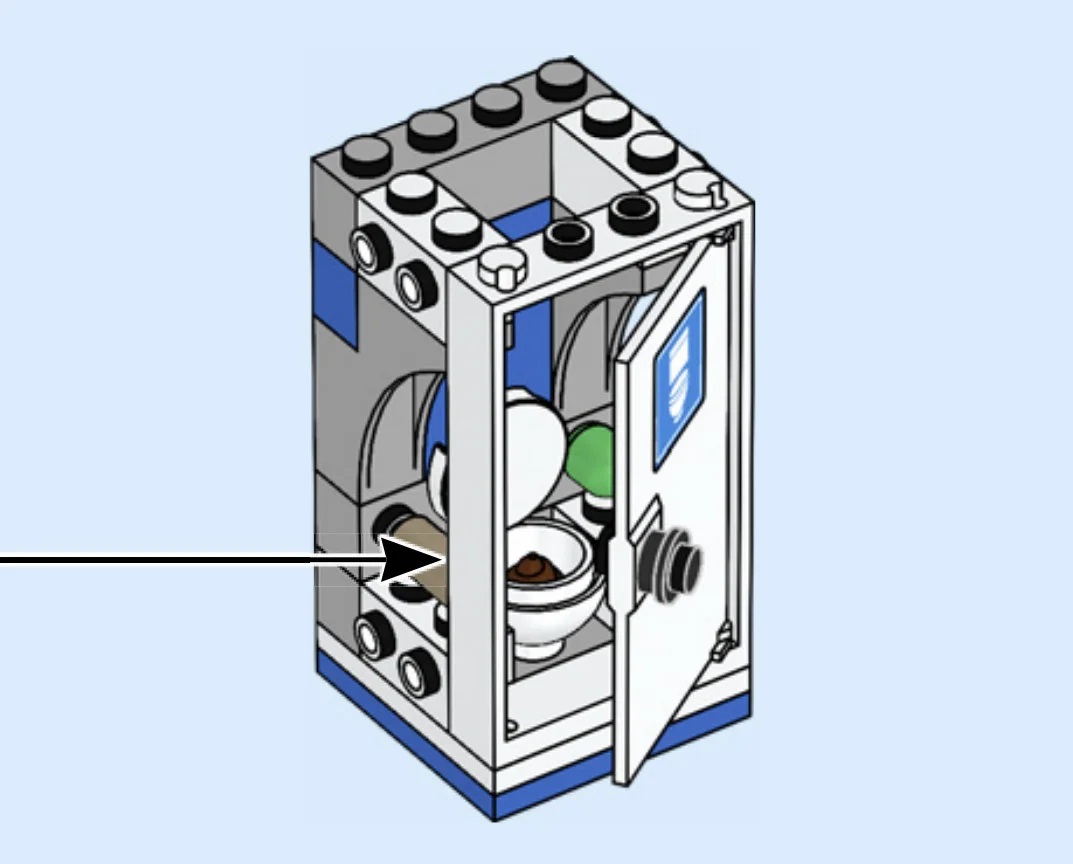 The train station consists of three distinct parts: the station itself, a bus, and a small orange truck pulling a trailer. As always Lego did a good job at taking care of the details.
However, some could question the size of the poop which is very big compared to the toilet, so much that if it were a real toilet, it would mean it would be full of shit. But you know, sizes in the Lego world are not always well-proportioned. Just think about the objects the Lego figures hold in their hands. It's a question of convenience. Parts too tiny would be easily lost or impossible to assemble.
Anyway, talking about the poop piece itself, it must be said that it's not a new item introduced with this set. The poop object had been already used for two opposing purposes. One as animal poop and the other for the top half of a cupcake as chocolate icing. It was first introduced in 2019 officially known as "53119: Plate Round 1×1 Swirled Top".
That's exactly the same path the poop emoji did. Passing from being an ice cream to a funny and explicit poop. It sounds like something trivial but we can interpret this as a shift from a more taboo idea of poop to a more explicit idea of it, without ambiguity anymore.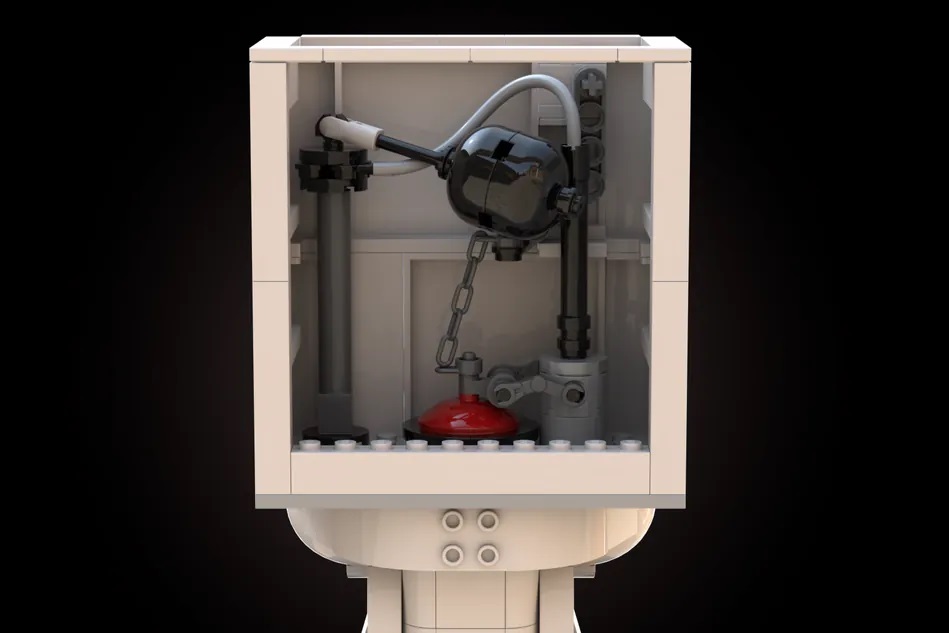 Nonetheless, the idea of making a toilet with Lego pieces is not new, though. A user (NickLafreniere1), on the Lego website, suggested his idea of making a big toilet as a set since Lego allows users to show their Lego set ideas for new productions. To get the project into their consideration you must reach at least 10,000 supporters, though. He made it and now Lego is reviewing the project. If it's approved, we'll see The Lego Toilet in stores soon. We can't wait for it!